A Murder near Witchend Challenge
---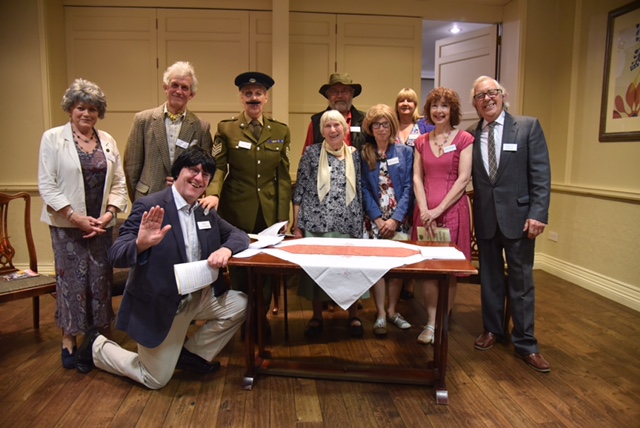 Some 60 members of the Society spent a February weekend at Long Mynd House in Church Stretton, where the Clungunford Players challenged them to solve the mystery of A Murder near Witchend.
Some of the participants also took part in a 7.5 mile guided walk over the Long Mynd, on Saturday, while others were involved in discussions, interviews, presentations and films. The new murder mystery, written specially for us, by Society member Lin Brown, who was also one of the two Society members involved in the performance, was very entertaining - although only 3 members of the audience were successful in identifying whodunnit and solving the mystery. It proved a very successful and enjoyable weekend all round - a new venture that aimed to offer a February weekend programme that included options other than walking, thereby appealing to the wider membership.
The walk options on Saturday were easier and shorter, including a guided walk up Ragleth Hill, to Ragdon and back; a guided walk round Nover's Hill, to All Stretton and back below the slopes of Caradoc; independent, self-guided walks (strolls?) to New Pool Hollow or Lightspout Waterfall and back; or just a visit to the Carding Mill Valley Chalet Pavilion and back. The final event was a hearty Sunday lunch at the Buck's Head in Church Stretton.