February Ramblings 2024 fully booked!
---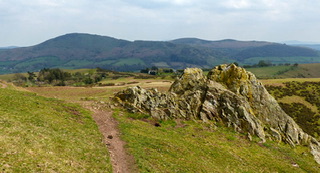 Members will see from Acksherley! 81 that February Ramblings is now fully booked, ahead of the deadline of 30 November, and there is already a waiting list. Apologies for any disappointment! Ramblers rarely drop out…
We're looking forward to two days of good walking at the northern end of the Long Mynd, with some convivial meals in local pubs - now all we need is some good walking weather, not too cold, with some winter sunshine and dry ground underfoot! Experience tells us that we're being very optimistic but getting Society members together is always enjoyable anyway, whatever the weather ...