Filling the gap between Storm Eunice and Storm Franklin!
---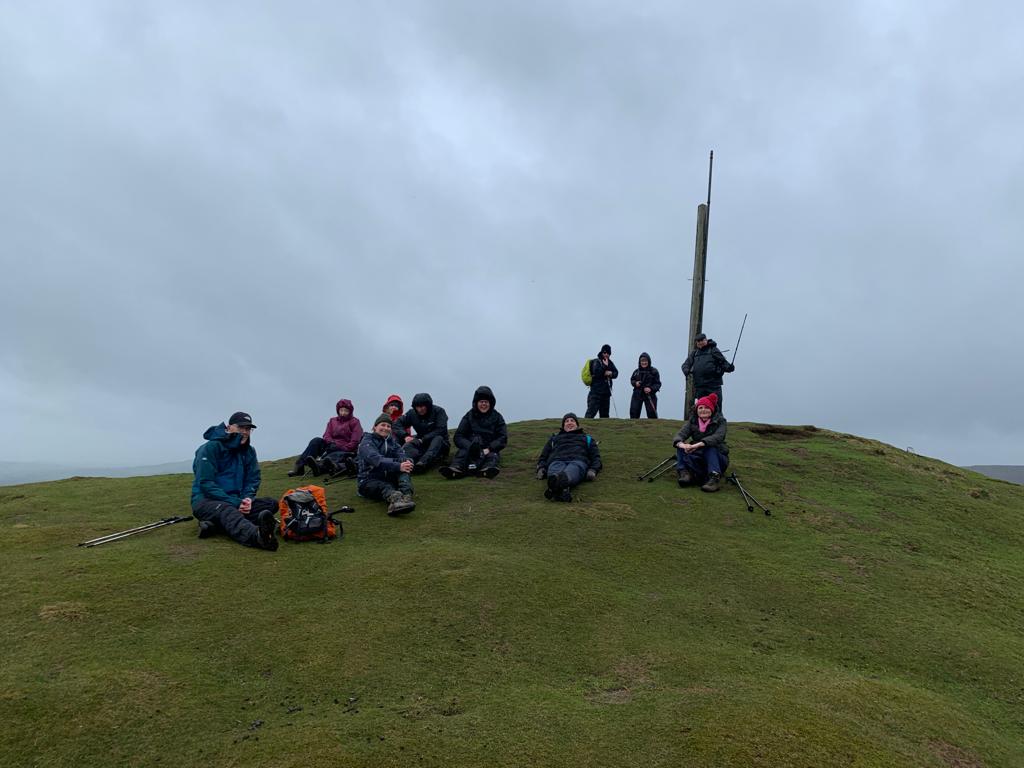 A few adjustments to the original plans were needed to ensure a safe Ramblings weekend - and the 'Clun Curse' reared its head again!
21 members and friends have just enjoyed a very sociable and sometimes challenging weekend in favourite Society location - the South Shropshire hills. Undaunted by the weather and travel conditions, they gathered from widely scattered parts of the UK. Some walked more than others, because of the conditions, only two did the complete Saturday walk on Offa's Dyke and beyond as originally planned (but later in the day), others walked at a lower level and/or explored some of the alternative tourist options and some took advantage of hospitality offered by a Church Stretton member.
12 participants conquered Ragleth Hill in extremely strong winds on Sunday and everyone departed after Sunday lunch feeling the extra effort was worth it! We all appreciated the hospitality of local pubs and B&Bs. See the Events Archive for more details and the Summer 2022 issue of Acksherley! for a full report.