Lone Pine Leintwardine: The Secret of the Gorge
---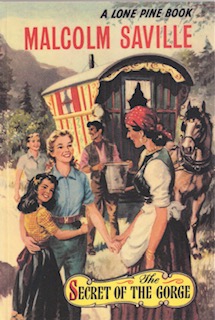 Malcolm Saville Society co-founder and biographer, Mark O'Hanlon, will be presenting, Lone Pine Leintwardine: The Secret of the Gorge, to members of the Leintwardine History Society at 19:30 on Wednesday, 16th March.
This is not a Malcolm Saville Society event but it may be of interest to some members. It is to be held at the Leintwardine Village Hall and Community Centre, and is open to non-LHS members at a fee of £5 per person (payable at the door). Mark's 45 minutes illustrated presentation will be followed by a 15 minutes Q&A session.
Sharing rarely seen photographs from some of Malcolm Saville's (1901-1982) personal family photo albums, Mark will introduce the work of this popular children's author, and his Lone Pine adventure series. The evening presentation will then explore and bring to life the real places around Leintwardine and Downton Gorge, as featured in The Secret of the Gorge.
It aims to provide an entertaining evening, not just for those who are already familiar with Malcolm Saville's work, but also to anyone with an interest in exploring the local countryside and in discovering more about its literary landscape.