The 2022 AGM on 24 April
---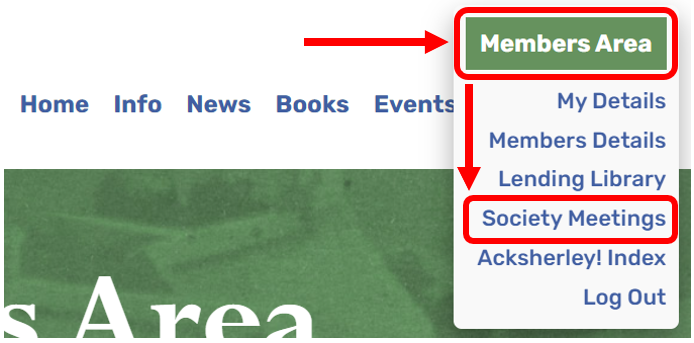 Our Annual General Meeting will be held at St Leonard's-on-Sea at 11:00, following the Annual Gathering. Members can also join it remotely on Zoom.
All the papers for this year's AGM are now available for viewing and download in the Members Area of this website. Please log in to view them (see above and below) - and also to submit nominations for Committee membership and locations for the 2024 Annual Gathering. We look forward to seeing lots of you, both in person and remotely!
'Society Meetings' can be found within the pull-down menu options in the 'Members Area', found top right of your screen after log in (see image). The available AGM documents can be found under the section 'Annual General Meetings'.