Adventures in the Peaks
---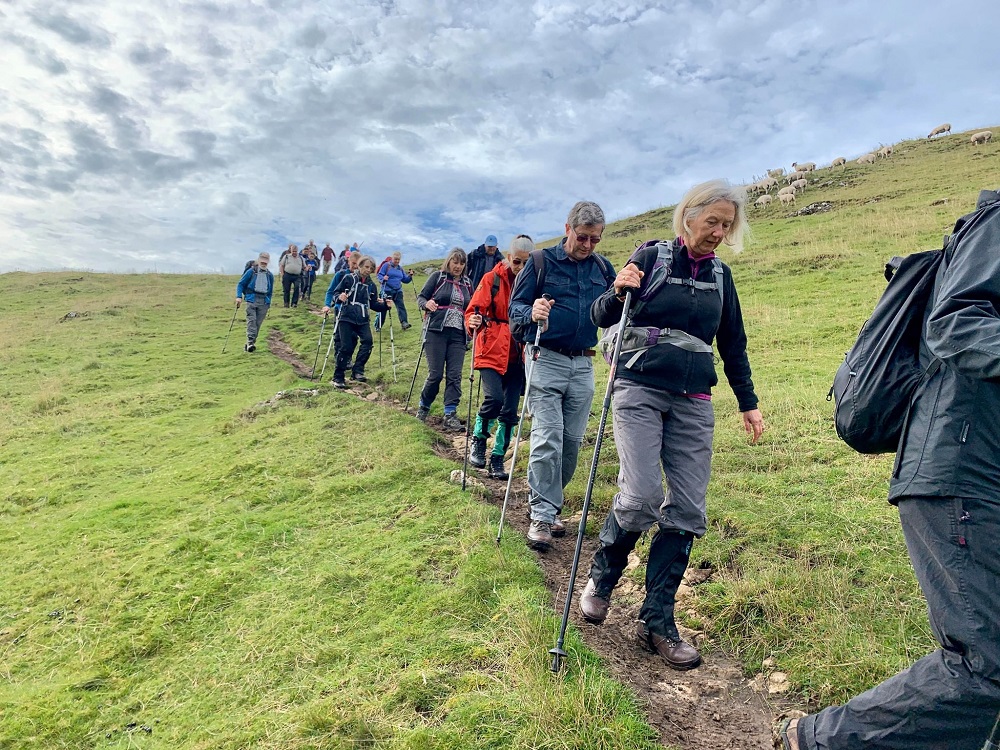 A weekend of rambling in Dovedale, visit Haddon Hall and 'The OS Map Fan Club'
Our first Society weekend in an area with no Saville connections proved very popular when almost 70 members and friends travelled to Derbyshire. The venue was The Peveril of the Peak in Dovedale where HF provided excellent food, drink and accommodation.
On Friday evening we were treated to an intriguing murder mystery play written by Lin Brown, who along with fellow Shropshire amateur dramatic actors entertained us with The Green Fingered Murder, which they had also recently performed in Church Stretton and The Bog Centre at the Stiperstones, to much acclaim. It was great fun and the murderer and motive was correctly identified by some clever people.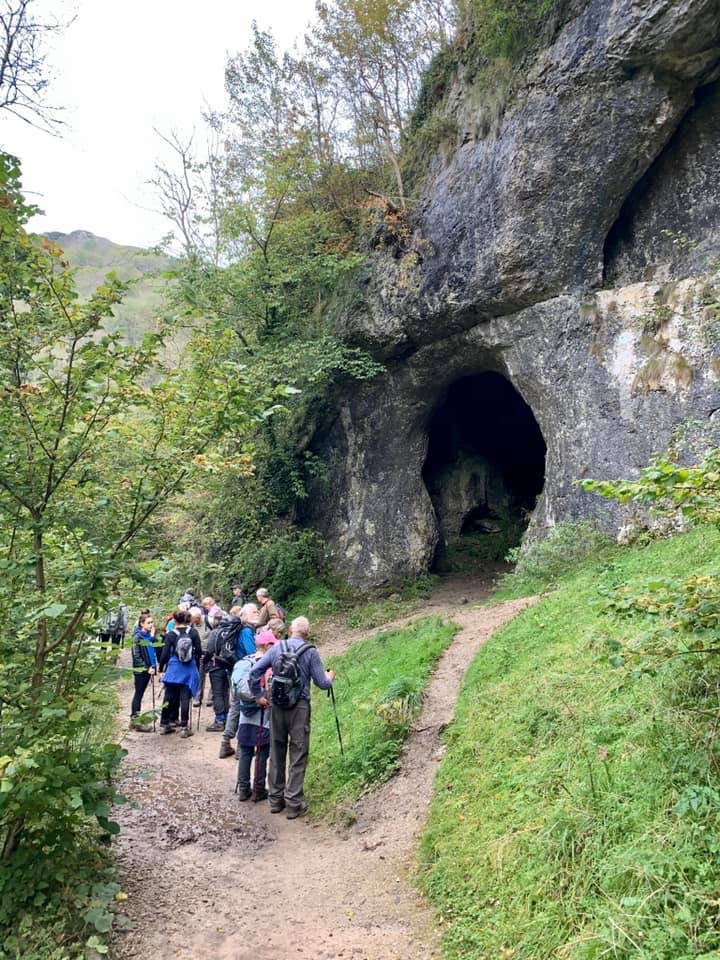 Although there had been heavy rain all week, on Saturday the weather was dry and warm. Some people set off early for a rather muddy all-day very enjoyable walk up Dovedale, whilst others visited Haddon Hall and gardens. One group arrived back rather later and more tired than the other, but everyone had had a fun day.
The highlight for most was Saturday evening when we were very fortunate to be entertained by Helen Wood as she performed her OS Map Fan Club show. Her love of maps had begun as a young child when she read Malcolm Saville's Lone Pine books. A really funny and extremely enjoyable show which she has performed at the Edinburgh Fringe and other venues.
The weekend ended on Sunday with a super lunch for some of the group at The Izaac Walton Hotel.
It proved that we are a truly sociable Society whose members have a fun time, wherever the venue might be, a Saville connection or not!