February Ramblings 2020
---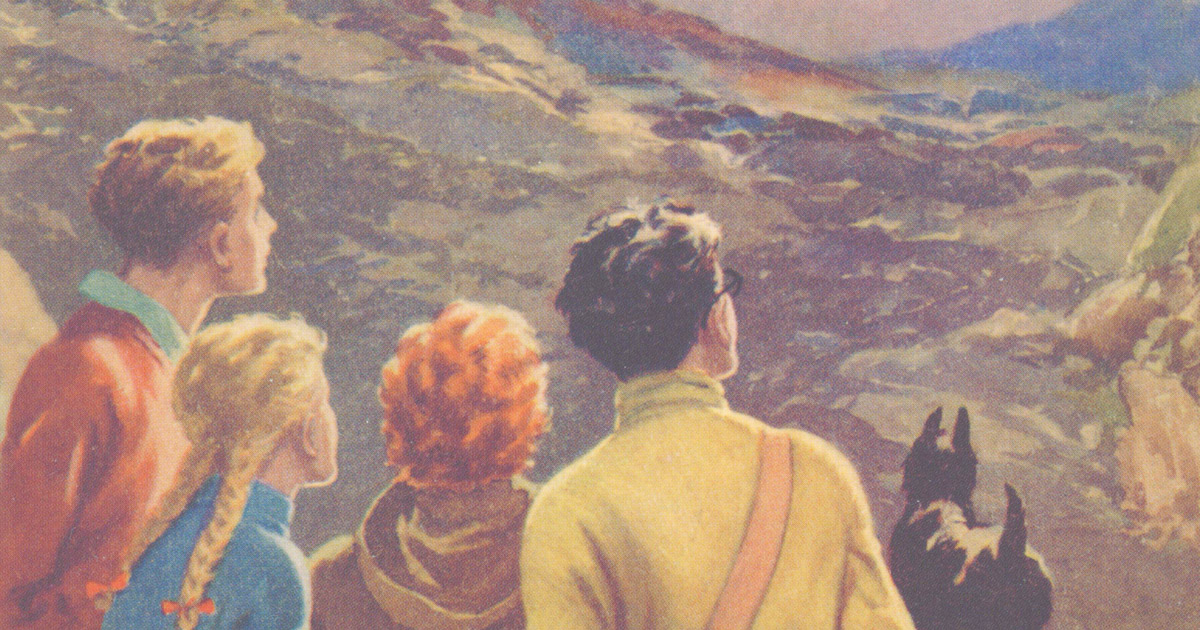 Only a week after the ravages of Storm Dennis, 29 Society members gathered for our 2020 Shropshire Ramblings weekend. This time the event was based just over the Welsh border in Montgomery, Powys, where meals were booked for Friday and Saturday evenings at the Dragon Hotel. Sunday lunch in Clun's White Horse Inn, at the finish of our second walk, concluded the organised events.
Plans included a challenging all-day walk of some 11 km, based on the 'Three Hills Hike', which included Corndon Hill, a prominent feature that we usually see from the Long Mynd and the Stiperstones, as well as Roundton Hill and Todleth Hill. Parts of the route, including the ascent of an Iron Age hill fort, were within the Roundton Hill National Nature Reserve. Sunday's programme was to involve a return to Clun and Offa's Dyke, in our pursuit of Grey Walls and its secret, with a half-day walk.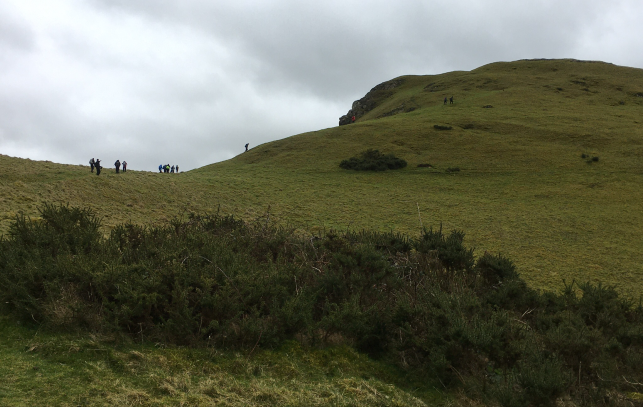 Storm Dennis impacted greatly on our plans but didn't affect our enjoyment of this event. Saturday's walk was extremely muddy underfoot and the wind on the summits of the three hills (and throughout the day) was exhilarating! Finding a sheltered spot for lunch was challenging but we eventually succeeded.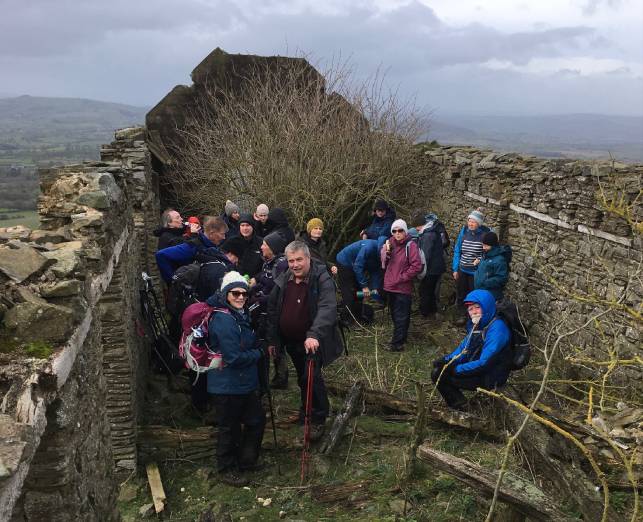 Sunday's discovery that the bridge at Clun was closed, because of extensive flooding, led us to postpone our search for Grey Walls and to decide on a much shorter but good humoured walk up to Guilden Down. Our meals in the Dragon Hotel and the White Horse were convivial events and Storm Dennis humour was in good supply all weekend. See Acksherley! 71 for more details.