Autumn Ramble in Ludlow/Hereford
---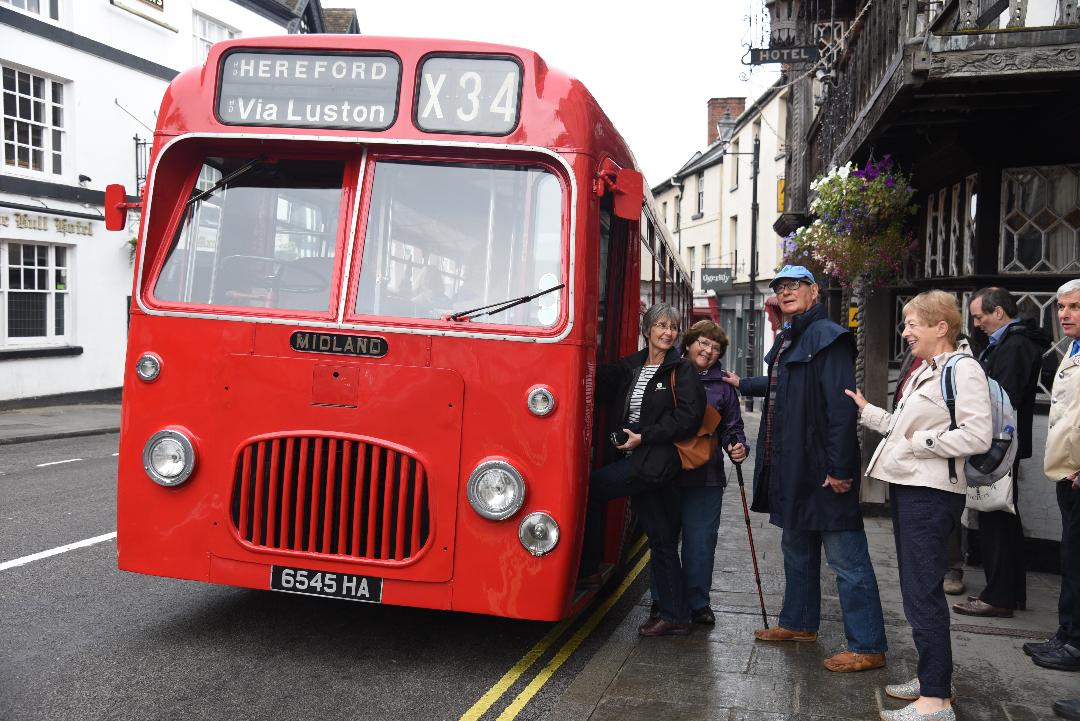 Ludlow was described by John Betjeman as 'probably the loveliest town in England' and was the destination for society members on a September weekend break.
Ludlow features heavily in the first of the Buckingham series of books, The Master of Maryknoll and in the Lone Pine series such as Strangers at Witchend and The Neglected Mountain.
A disaster was narrowly averted when our venue for Friday's evening meal was found to have Legionnaires Disease and was closed without notice. Luckily the knowledge of local society members came to the rescue and the evening was saved by a delicious meal at The Church Inn.
Saturday morning saw members take a walk through the town down to the Ludford Bridge and up Broad Gate to the Castle following in the steps of Juliet and Simon Buckingham on their way to meet Charles Renislau in The Master of Maryknoll.
Lunch was at De Greys (now part of the Wildwood chain) where Dickie and Mary ate in The Neglected Mountain, followed by an afternoon stroll through the picturesque Mary Knoll valley and back to Ludlow passing over the Ludford Bridge and The Charlton Arms where we were booked for dinner.
Sunday morning was the highlight of the weekend with a trip to Hereford on a 1950's historic 'Midland Red' bus lovingly restored to its original condition.
Peter catches one in The Neglected Mountain and Juliet hops on and quickly jumps off one while following Foxy to Hereford in The Master of Maryknoll.
This reliable old bus, not a fear of a breakdown here, brought us to Hereford and its famous Cathedral, the Wye Bridge and the water meadows, the site of the funfair where Juliet and Simon found Charles.
So the weekend ended with the bus bringing us safely back to Ludlow in time to go our separate ways. We left looking forward to meeting up again in Church Stretton in February for 'A Murder near Witchend'!