Come to Scotland
---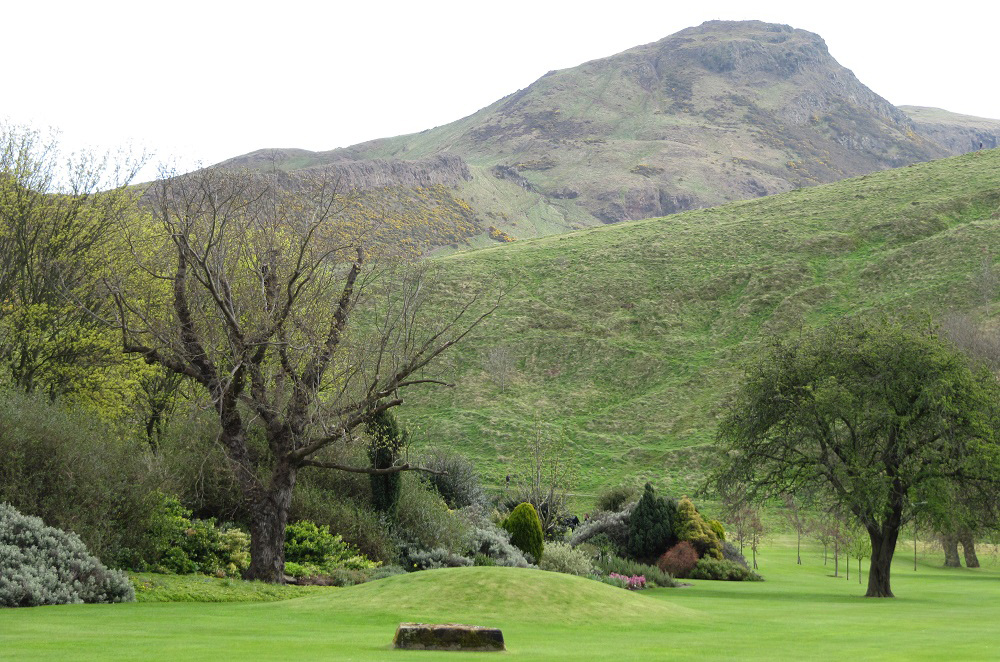 In "Strangers at Snowfell", the Jillies were on the way north to spend New Year in Scotland. Ten members of the Society headed north of the Border to follow in the Jillies' footsteps and explore the delights of Edinburgh, although in warmer weather.
The event started on the Friday evening, with dinner in the dining room of an ornate Edwardian pub, The Abbotsford. Saturday morning found us at the largest Christian Aid book sale in the UK, with plenty of Savilles in evidence.
Some of us stocked up on eagerly sought for volumes, while others indulged in coffee and cakes before reuniting in a private room in another Edwardian venue, The Kenilworth.
Then we were off to the Botanics, where we were joined by a local member attending his first event. Our evening meal arrived very quickly, this time in a venue on Edinburgh 's historic Royal Mile - the route from Edinburgh Castle to Holyrood Palace.
Sunday morning saw our group split into two parties - one exploring the historic Holyrood Palace, home to Mary, Queen of Scots, and the other going for a walk and enjoying the spectacular views from Holyrood Park - before the group reunited for a guided tour of the Royal Mile. The weekend ended with another tasty and convivial meal on the Royal Mile.