Come to Cornwall 2023
---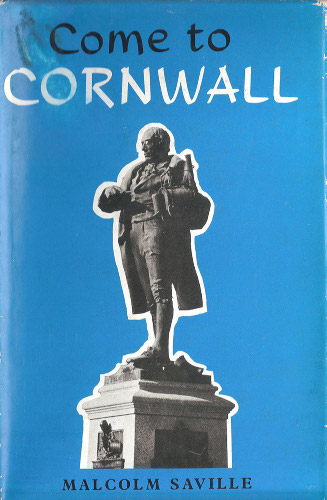 19 Society members followed Michael and Mary to Marazion in the far south west for our own Flying Fish adventure on the weekend of 16th to 18th June 2023.
The weekend began with a choice of activity: looking round Penzance, described in Come to Cornwall as a "pleasant town, with a gentle climate" or visiting the Telegraph Museum in
Porthcurno. Then in the afternoon we visited Land's End and had a group photograph under the iconic white post which, of course, had the legend Witchend 288 (miles) on it and the date. We ate in the evening at The Turk's Head, said to be the oldest pub in the heart of Penzance dating back to the 1200s.
Saturday saw another group photo, this time in front of Penrose, the house which is meant to be the inspiration for Trevasson, John Shelley's grandfather's house in The Flying Fish Adventure, and a choice of a walk round Loe Pool or a visit to Helston. Then off to the only non-Saville venue of the weekend, Trebah Gardens. Another excellent meal was had on the Saturday evening at The Singing Rooster, again in Penzance.
The final day saw us at Marazion and St Michael's Mount. Some folk walked from Penzance along the coastal path to Marazion, others came by car but we all met at the Marazion end of the famous causeway for more photos before venturing across to St Michael's Mount itself. At 2pm, as the tide began to cover the causeway once again, we all met at Marazion to draw the weekend formally to a close.
A future Acksherley! will include more detailed write-ups of the weekend and, no doubt, a whole host of photographs.