Rye Arts Festival illustrated talk 2022
---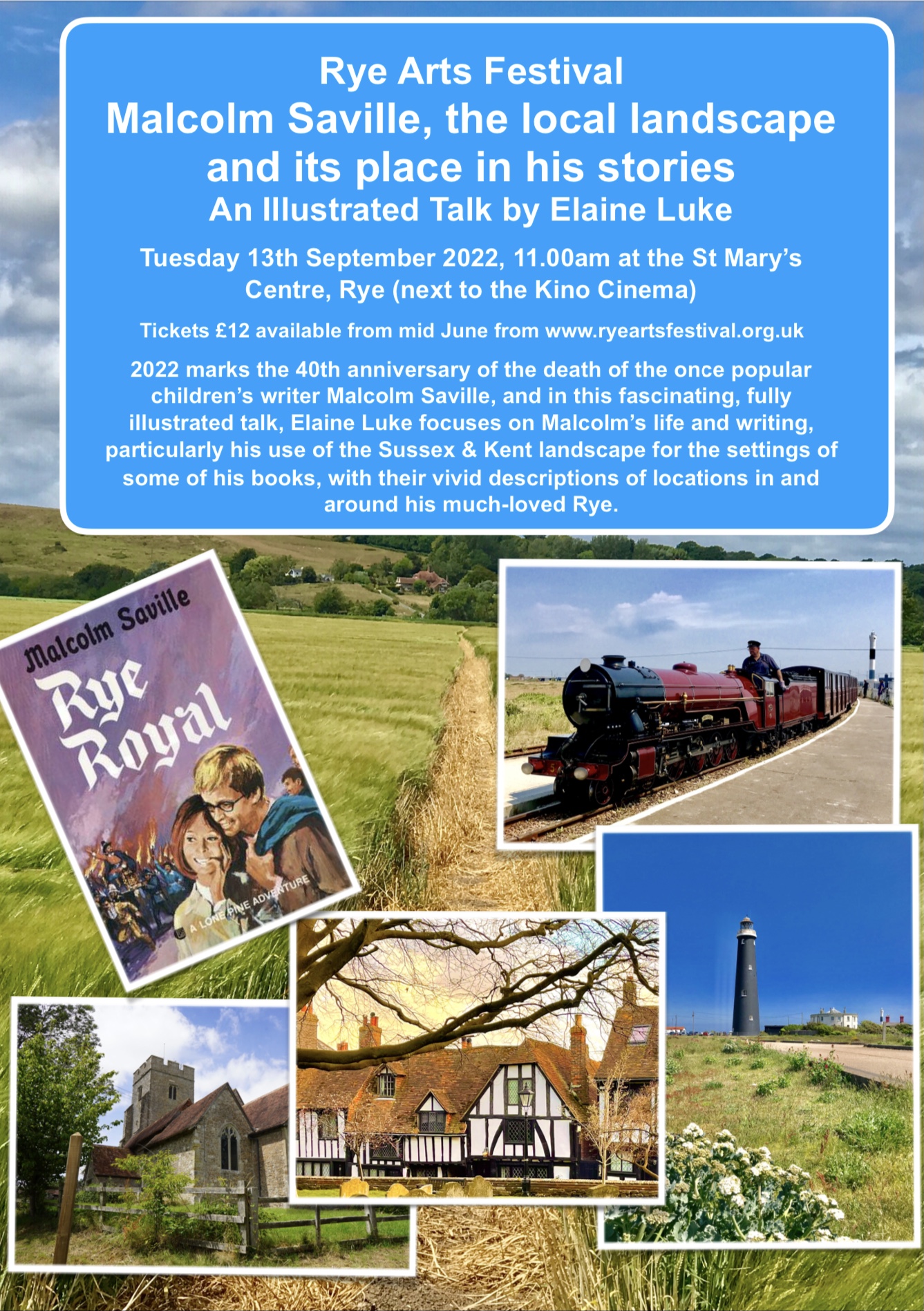 Malcolm Saville, the local landscape and its place in his stories
Local Society member, Elaine Luke, gave an illustrated talk as part of the 2022 Rye Arts Festival programme. Although not a Society organised event, many members were keen to attend and to enjoy this focus on Malcolm Saville's writing and on how he uses the Sussex and Kent landscape so effectively in many of his books. It provided a fascinating opportunity for those lucky enough to be able to get there.
Click Malcolm Saville Remembered to read the report in Rye's local paper, including a photo of Saville's daughter-in-law, Philippa, who lives locally.
The event marked the 40th anniversary of Malcolm Saville's death in 1982 and some Society members planned to meet for a picnic lunch in the Gun Garden afterwards and to look out for flying saucers and mysterious strangers!
Society member, John Case, is the Rye Arts Festival Director and introduced the talk. Five Society members met in Gun Garden after the talk and had a brief walk to Penny's wall.
There was another talk in the afternoon about Writers in Romney Marsh by Dr Pat Argar, which included writers such as Joseph Conrad, Edith Nesbit, Henry James and HG Wells. The text of this, and Dr Argar's second talk about later writers, will be included on her blog theruralwriterblog shortly.